The R.E.A.C.H. Foundation
Hope

The Rotherglen Educating in Advocacy, Character, and Hope (R.E.A.C.H.) initiative was developed to create a vibrant social, civic and cultural experience for our Rotherglen School communities. At the heart of the fund's conception is the desire to foster awareness within the Rotherglen student, of their role as citizens of the world.
The Rotherglen Children's R.E.A.C.H. Foundation was created as a non-profit endowment fund. Although established by Rotherglen School, it is administered by the Oakville Community Foundation. The R.E.A.C.H. community as benefactors serve to grow the fund with the end goal to support the community in times of need. The Foundation provides a means for our students, supported by parents, teachers, and our community partnerships, to shape and give direction to our charitable initiatives.
Our goal is to encourage children to be active citizens, instilling a sense of gratitude, charity, citizenship, responsibility, leadership, and empowerment. The R.E.A.C.H. Foundation will teach all our students that even the youngest can be impactful.
TOTAL LEGACY FUNDS DONATED TO COMMUNITY INITIATIVES: $141,740
Agencies we have supported:
Food for Life Canada
ErinoakKids Centre for Treatment and Development
Youth Mental Health Canada Charitable Foundation
Education Foundation of Niagara
Oakville & Milton Humane Society
Smilezone
The Darling Home for Kids
Free the Children
Malaria No More
The Lighthouse Program for Grieving Children
Big Brother Big Sisters of Canada
Oakville Hospital Foundation
Conservation Halton
Halton Food for Thought
The Noah Ralph-Jamieson Memorial Fund
"Our family has many fond memories of Rotherglen! Many of the parents at the school became personal friends and many still keep in touch. My wife, Kirin (my son who attended Rotherglen for 10 years) and I became involved at the school in a variety of ways and made the most of our Rotherglen time. We were volunteer parents on field trips, my wife Nadia did a presentation to the grade 4s for science and one year I became involved in making tomato sauce at the school as part of a R.E.A.C.H. fundraiser. I furthered my involvement at Rotherglen by being an assistant backstage manager for the school plays and rehearsals at the Oakville Centre for the Performing Arts. I love seeing the school play go from what at first is a bit of mayhem, to seeing the end result a few weeks later where all members have done their absolute best to pull off several flawless performances. Community at it's finest. If your circumstances permit I would strongly encourage you to become an involved part of the R.E.A.C.H. Parent Guild at Rotherglen."
— Andy Maharaj, 2019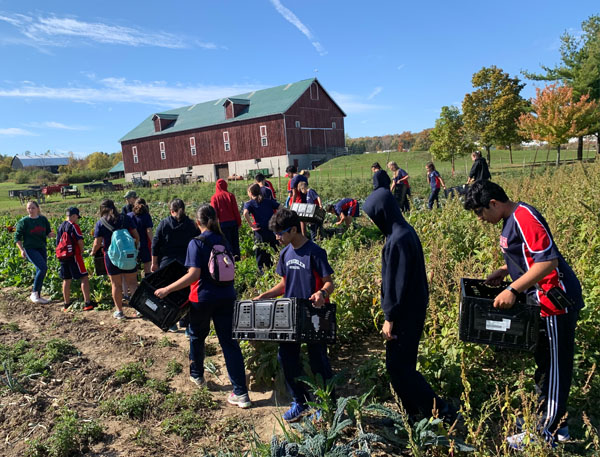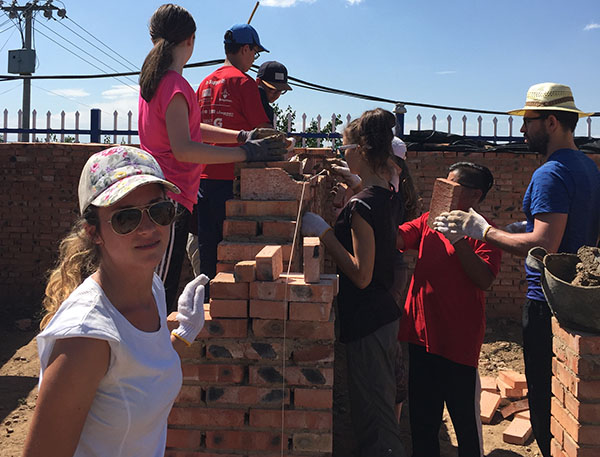 INITIATIVES ARE DIVIDED INTO TWO MAIN CATEGORIES:
LONG RANGE GIVING (THE LEGACY PROJECT)
Our long-range giving provided through a perpetuity fund held at the Oakville Community Foundation called The Rotherglen Children's R.E.A.C.H. Foundation. This perpetuity fund allows for student-driven projects to be funded. Students learn to research causes they are deeply affected by and for which they are passionate to actively create positive change. Students learn how to create all the elements of a strong fundraising proposal, based on R.E.A.C.H. principles. Once the proposal is considered by a panel of community members, students are awarded funds from the Foundation to execute their idea for change. Each proposal provides solutions to long-standing challenges and serves to contribute to a sustainable positive solution. While parents function in a support role for students in their initiatives, they also have the option to build unique legacy projects within the parent community through the R.E.A.C.H. Parents Community.
Rotherglen Schools also use donations such as Oakville Hospital Children's Ward to provide sustainable solutions to unique challenges or positive contributions to local initiatives as a way of giving back to the community. This service managed through the Oakville Community Foundation's flow-through account.
EMERGENCY RELIEF
Many initiatives requiring funding belong to the category of emergency relief. Hurricane Katrina, earthquakes in Italy, etc. are events that students can contribute to, to help in times of crisis, and to provide hope to those caught in disaster zones.
Students acknowledge their place in the global community as one of service and one where they have the opportunity to act on their innate impulse to assist. Often these require a whole community response along with strategic giving and partnerships.
Students learn the value of timely giving and a sense of connectedness as they join others in the community as philanthropic agents.
The Rotherglen Children's R.E.A.C.H. Foundation is administered through the Oakville Community Foundation. For more information on this agency and our Fund, please click here.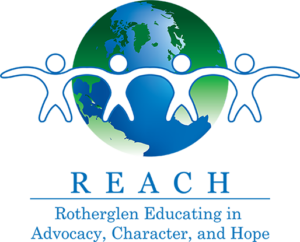 © 2021 The R.E.A.C.H. Foundation (Rotherglen Educating in Advocacy, Character, and Hope) | All Rights Reserved
2050 Neyagawa Blvd., Oakville, ON L6H 6R2  |  905-849-1897 ext. 1258  |  info@reachlegacy.com