Welcome to R.E.A.C.H. 2.0!
We are excited to bring to you our most comprehensive look at R.E.A.C.H., and to welcome our newest community members to our work!
LEARN MORE
EMPOWER
Episode 1: Introducing OCF
INSPIRE
Episode 2: Alumni Welcome
UNITE
Episode 3: Jules Reeves and the Parent Guild
R.E.A.C.H. IS THE COMMUNITY DEVELOPMENT PROGRAM AT ROTHERGLEN
R.E.A.C.H. is a unique socio-cultural initiative, developed by Eileen Lanigan, Founder, and Director of Rotherglen School, and Shirley Nickorick, Educator and Student Leadership Advocate to support the building of community and strong social engagement. Through the power of intention, the R.E.A.C.H. community is actively engaged in self and social advocacy, centred on relationships, with the goal of creating a sense of belonging for each member. The genesis of the idea came through the story of two sisters, Eileen and Frances, who were able to find joy and triumph in the face of the loss of Frances by creating the idea for a joint legacy. The R.E.A.C.H. story is a poignant reminder of how relationships and the need to belong in a community and to be loved are vital to us. The creation of R.E.A.C.H. honours the life of Frances, her love of children, and her desire to impact young lives. If you want to learn more about Frances's story, read here.
R.E.A.C.H. allows students to express their youthful exuberance in a positive and purposeful way, fulfilling their developmental need to belong and to establish their own personal identity. In short, it empowers our students to find their voice and step out of their comfort zone to make a meaningful impact in their school and local communities. It brings life to our vision of Empower, Inspire, Unite. I can truly not think of a better way to prepare our students for their future, than providing an opportunity that is anchored in a sense of exploring who one is and who one aspires to be. R.E.A.C.H. is also a form of expression of gratitude to our families that have supported our growth over the past 33 years. You have defined us as a caring learning environment, distinguished us as a community that understands the value of raising awareness of the need and creating empathy for others. Thank you.
— Eileen Lanigan
Now more than ever there is an urgency in our society to address the developmental and mental health needs of our youth. R.E.A.C.H. is a social initiative that begins with our children and their need to be socially and emotionally connected to a positive, supportive community. R.E.A.C.H.'s vision is to meet that need and create a niche for positive development. Learn more about our Education Programs
The story of R.E.A.C.H. is a deeply personal story for Eileen Lanigan, one of love and loss, and of finding hope in a seemingly hopeless time. "R.E.A.C.H. was born out of the "Power of Intention" a place where many good causes originate. It was inspired by the greatest of all virtues – the virtue of love, which transcends all things. It is also a story of valour and courage, the likes of which I am not sure I will ever witness again in my lifetime." At its very core, R.E.A.C.H. speaks to a soul's yearning, and the deeply human desire to find meaning and purpose in a life cut short.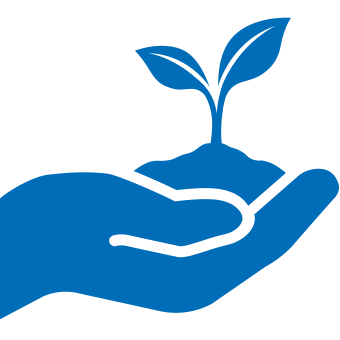 EMPOWER
students through engagement in our larger community.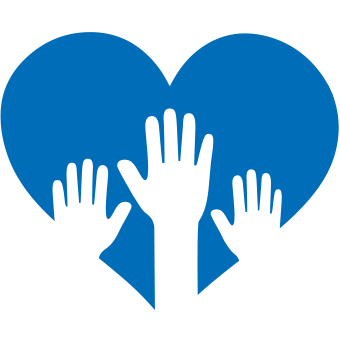 INSPIRE
community to stay connected to our vision and value system.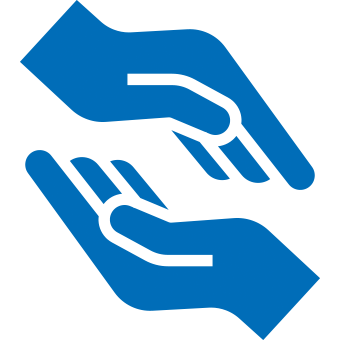 UNITE
through purposeful actions, building relationships, trust, teamwork, and communication.
HOPE: The Rotherglen Children's R.E.A.C.H. Foundation
The Rotherglen Educating for Advocacy and Creating Hope (R.E.A.C.H.) Foundation is a non-profit corporation established to enrich the student experience. At the heart of its conception is the desire to foster awareness within the student body of their role as citizens of the world. The Foundation provides a means for students, supported by parents, and teachers, to shape and give direction to our charitable initiatives within our community.
What are R.E.A.C.H. Schools?
R.E.A.C.H. Schools are communities actively engaged in self and social advocacy, centred on the goal of creating a sense of belonging for each member. Teachers, administrators, students, and parents work together to build a healthy, thriving group of lifelong learners, with the end goal to reach into and be positive agents in the broader community.
Culture
Nothing is more important than building a positive social culture. One that allows students to foster strong social competencies, where students take the time to build a sense of worth, solid identity as well as build on self-awareness and develop empathy.
Parent Guild and Community
R.E.A.C.H. Parent Guild offers parents the opportunity to support student initiatives, strengthen community partnerships, and create impact with legacy projects. The parent community connects through events and purposeful initiatives. The Guild also offers educational opportunities for parents, and by parents!
Active Citizenship
Active Citizenship explores the concepts of who we are, what is our place in the world, and how we can actively contribute to the world around us. It starts with our Casa students and culminates in Rotherglen's signature student-driven, student-led leadership program.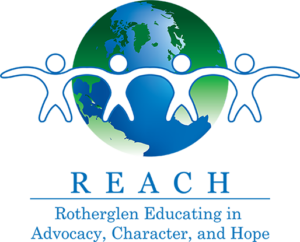 © 2021 The R.E.A.C.H. Foundation (Rotherglen Educating in Advocacy, Character, and Hope) | All Rights Reserved
2050 Neyagawa Blvd., Oakville, ON L6H 6R2  |  905-849-1897 ext. 1258  |  info@reachlegacy.com