Welcome to R.E.A.C.H. 2.0
"Life is like riding a bicycle. To keep your balance, you must keep moving."
― Albert Einstein
As we reach the end of this year and looking forward to the next, we are very excited to announce a new beginning of our comprehensive social and cultural community initiative, R.E.A.C.H. 2.0.
R.E.A.C.H. was created in April of 2008 to address many aspects of our growing community. It was developed specifically to address inclusivity and a rapidly growing desire of our students to connect within the school community, the Town of Oakville and ultimately to the international community.
Fundamental to the development and sustainability of this initiative, was the creation of a R.E.A.C.H. community in the school, where social and civic responsibility were not only learned, but experienced by all students. Although students were learning about these concepts in the classroom, there was a growing sense of frustration that they had "no voice". Knowing about the problems of the world, without having a positive impact, making tangible progress, was also a growing frustration for our students.
This became the seed that led to the creation of the R.E.A.C.H. (Rotherglen Educating in Advocacy, Character, and Hope) Foundation and Rotherglen Education for Active Leadership program. Students were exposed to many aspects of internal and greater community needs and in addition, participating in service learning through activities facilitated by the teaching community that were student driven and student led. To promote optimal engagement and success, students learned valuable skills, such as how to chair a meeting, organize a project or a community event. Using their own energy and ideas, they were able to turn to the rest of the school community and engage others in their ideas. They became role models and ambassadors to the school community, the local and international communities while promoting character development and conduct. They were inspired, they were empowered, and they were united in causes that were uniquely important to them.
Rotherglen students of today have grown up and experienced R.E.A.C.H. as part of their school culture. They live in an era of where social and civic responsibility is part of their normal practices. But students of today do require a fresh direction to community engagement where students can be a part of a strong, inclusive, connected community of social activists.
Reflecting and recognizing that we have come a long way, the ethos of the school is firmly established through both R.E.A.C.H. character and REACH leadership education. Now, REACH 2.0 proposes to restructure the R.E.A.C.H. model by enhancing and expanding our activities.
R.E.A.C.H. 2.0, as a separate entity, is positioning itself to participate in the development of education programs suited to children's unique perspective, unique social and emotional development learning and exploring self-sustaining, philanthropic endeavours.
Finally and perhaps most importantly, we are excited to welcome into the next ten years, the invaluable service of the parent community, who will operate as facilitators for our community's initiatives. Alongside the newly created, diverse team of innovative professionals, who are committed to connecting to a network of people, R.E.A.C.H. 2.0 will be as transformative to our community, as was it's former self.
Eileen Lanigan
Founder R.E.A.C.H

Shirley Nickorick
Co-Creator, R.E.A.C.H.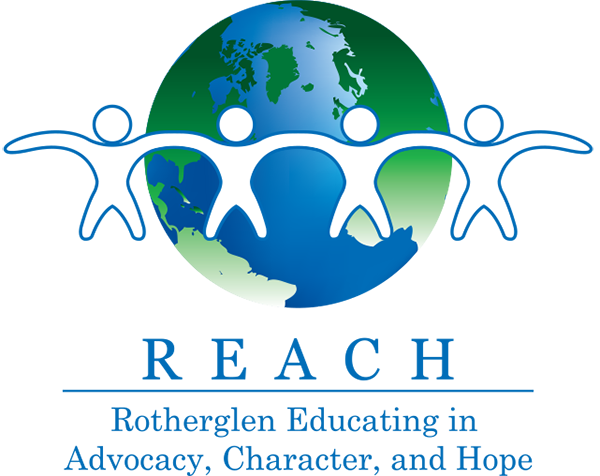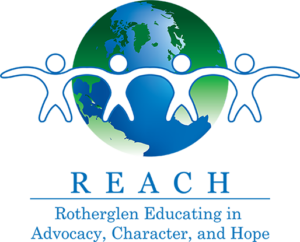 © 2021 The R.E.A.C.H. Foundation (Rotherglen Educating in Advocacy, Character, and Hope) | All Rights Reserved
2050 Neyagawa Blvd., Oakville, ON L6H 6R2  |  905-849-1897 ext. 1258  |  info@reachlegacy.com