Conversations with Eileen
In Life
In a recent conversation I had with Eileen Lanigan we spoke about the evolution of the school and ideas of transforming community such that the schools would have a enduring legacy, long after our days at REACH were done. She speaks to her where journey has been, and to where that journey has led her, the profound understanding that it is through relationship we discover a true gem, our own heart's desire.
Here is some of that conversation:
"In life, shaped through personal and professional experience, I would best be understood as an advocate for children and youth. While my journey as an educator provided me with the opportunity to create the brand of Rotherglen Schools, it was always a shared vision of what school could be, (Engaged Minds, Inspired Hearts and Purposeful Lives) that drove success, and ultimately defined the culture of the community.
A firm believer in the old adage that it takes a village to raise a child, my philosophy in life and love is; that all great and worthy endeavours begin in relationship, that creativity does not exist in isolation, and that to be "inspired" is to be aligned in spirit. It was in this deeply rooted belief and through the power of intention, and ultimately a leap of faith, that I was able to honour a promise made, and bring to life the R.E.A.C.H. Foundation.
Empower, Inspire, Unite
The subsequent birth of R.E.A.C.H was derived through the understanding that the enduring nature of love is transformative. In its very essence, selfless relationship, we can transcend the greatest challenges presented to us in our common humanity. My heartfelt desire to connect others to their own sense of discovering joy and self-worth helped to create the framework of the R.E.A.C.H. Foundation, namely the fundamental need to create opportunity through reaching out to the fertile ground of a strong community.
Entrusted as the "keeper" of my sister Frances' intention, R.E.A.C.H speaks to the power of hope, and continuity of experiencing love and relationship through a shared legacy. Realizing this through the development of strong social and emotional education and the opportunity for youth to experience leadership and direct a legacy of their own, seemed a natural expression of that hope."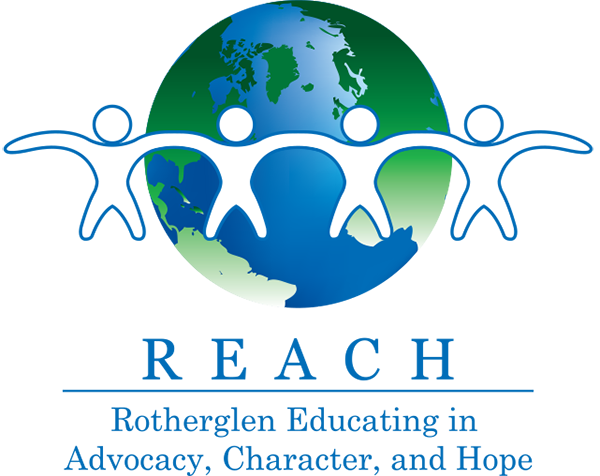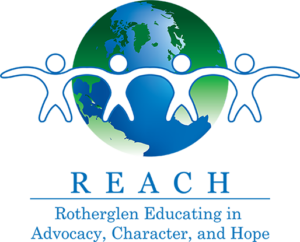 © 2021 The R.E.A.C.H. Foundation (Rotherglen Educating in Advocacy, Character, and Hope) | All Rights Reserved
2050 Neyagawa Blvd., Oakville, ON L6H 6R2  |  905-849-1897 ext. 1258  |  info@reachlegacy.com