"Once a Rotherglen Student, Always a Rotherglen Student"
Our Greatest Legacy

As our community grows and moves on to greater challenges and opportunities, R.E.A.C.H. stays in touch! We are a proud community that wants to celebrate the achievements of our students. We post information to keep our community informed on the progress of our young Rotherglen graduates and beyond.
For students transitioning to high school, alumni are offered opportunities to do their mandatory community services hours with us for their high school diplomas. It offers a unique opportunity to stay connected to us, to continue to develop leadership skills learned in their leadership year, and provides job opportunities for summer employment.
Look for news on any upcoming events and see below to access our job board.
For more information contact: shirley@reachlegacy.com
Rotherglen is proud to share some exciting news about two of our Alumni.
Devon Kinnaird (2018) and Carson Corey (2019) competed at the Canoe Kayak Canada Nationals in Ottawa from August 26-29. Devon Kinnaird competing for the U17 earned two medals, Silver for K1 500m and Bronze for K1 1000m. Carson Corey competing for U16 also earned medals, Gold for the K1 1000m, Silver for the K1 500. 
These very talented alumni were invited on to the National Team to represent Canada in their respective age groups, to compete at the Olympic Hopes Regatta in the Czech Republic. Rotherglen School congratulates these champions of individual skill and achievement!
.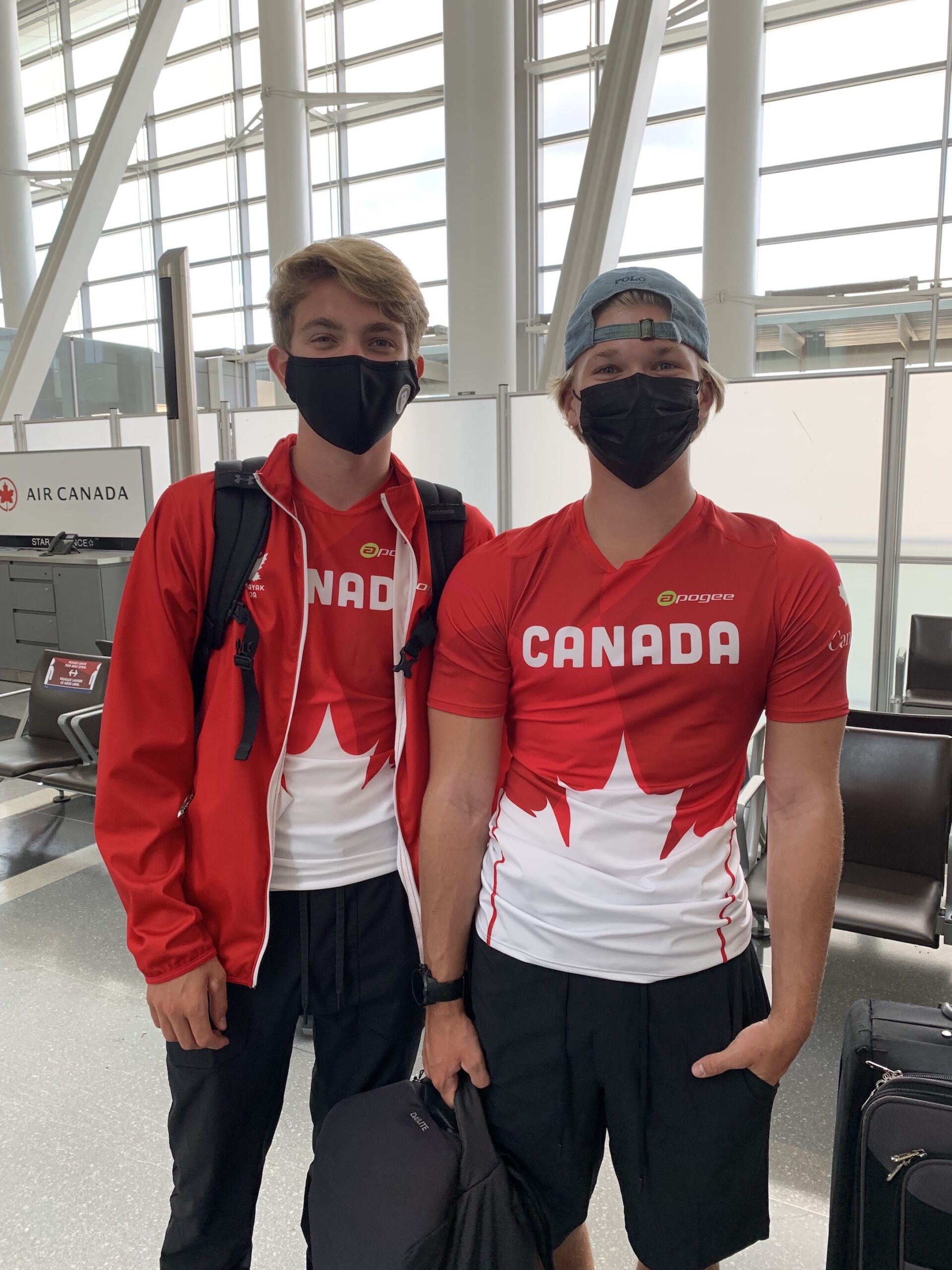 WHERE ARE THEY NOW
We are celebrating our greatest legacy below, with our Where are They Now features. These students not only have come to achieve that which they set out to do but have done it with character, continuing to model the core beliefs that we hold in the highest esteem.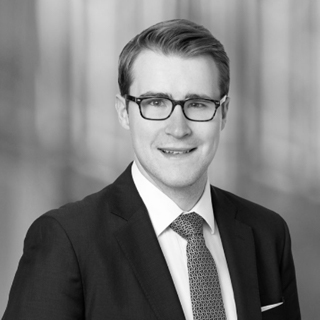 LAW
MICHAEL KUCHARSKI
Michael Kucharski graduated from Rotherglen School in 2006. He is currently an attorney practicing in New York. His practice includes various forms of complex commercial litigation with a particular focus on Antitrust matters.
Read more
After he graduated from Rotherglen, he went on to complete his undergraduate studies in International Relations (specializing in Russian affairs) at George Washington University in Washington DC. Following his time in DC, Michael completed a Masters in International Relations at the London School of Economics before he went on to attend Harvard Law School. "Rotherglen was a truly transformative experience for me, and I can safely say that it provided me with the platform to develop into the person that I am today. Rotherglen's highly supportive environment inspired a passion for learning in me that drove my intellectual curiosity and encouraged me to explore new things. In particular, I benefitted from the guidance and support of a number of key teachers at Rotherglen, who I would like to thank. They were huge influences in my life and I want to thank them all for their support. Rotherglen will always have a special place in my heart for all the wonderful experiences that I had there. It is truly a special place with extraordinary teachers."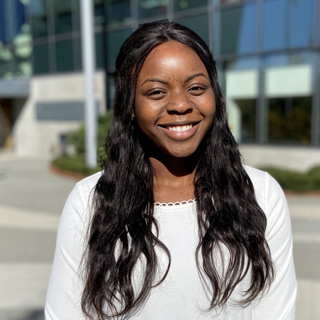 FINANCE
DAPHNE ANAZODO
Daphne graduated from Rotherglen in 2008. She graduated from Appleby College in 2017 and went on to Northeastern University in Boston, MA, where she studied Business Administration with concentrations in Finance and Accounting and a minor in Consulting.
Read more
She is currently a senior at Northeastern expecting to graduate in December of 2021. "I always had a passion for numbers, which discovered during my time at Rotherglen and built upon at Appleby College and Northeastern. I have been fortunate enough to have had a few internships over the last few years. My first being at Fidelity Investments in a corporate taxation role, then eSecLending as a Trading Desk Analyst." Daphne is currently interning at PricewaterhouseCoopers (PwC) as a Real Estate Advisory Analyst and will be joining Goldman Sachs in June 2021 as an Investment Management Analyst. "I've been quite busy, but I truly value hard work and determination to achieve the goals I set out for myself!"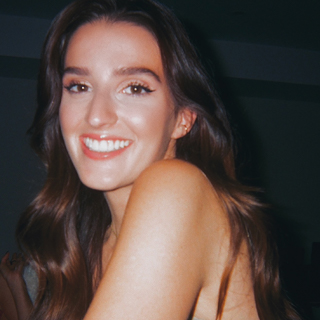 ARTS & MEDIA
SOPHIA EVANGELISTA
Sophia graduated from Rotherglen in 2014. She is currently a student in her third year in the Media, Information & Technoculture program at Western University. She is also pursuing a minor in Creative Writing. She chose these specific programs because she has always been interested in media.
Read more
During high school, she filmed and edited videos for various events, such as highlight reels featuring team sports for the annual Athletic Banquet, and an expository journalistic piece about sexism within high school athletics. For the past two years she has volunteered as a Faculty Soph, an orientation leader who advises incoming first-year students in the same program about academic and social aspects of university life. Her time at university thus far has allowed her to explore the impact that media has on society and popular culture, and to further develop her passion for creation through various artistic forms and technologies.
Sophia has career goals to work in the entertainment industry, specifically in production and/or writing in the television and film industry. She would love to move to the States but has also enjoyed working in the Canadian industry thus far, as she is very passionate about Canadian produced content. Last summer, she worked as an Intern for the Scripted Programming Development Department at marblemedia, a Toronto production company specializing in Canadian television content. As an intern, she wrote coverage on incoming scripts for potential television shows, and presented personal recommendations to pursue or pass projects to executives and producers. She had the opportunity to read scripts at various draft stages for series in development and gave notes to writers for future edits. She also assisted with the audition process, providing commentary on actors during live virtual auditions.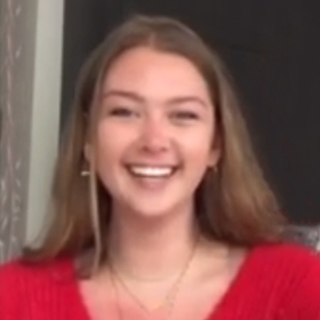 ARTS & MEDIA
KAILEY MOULSON
A very talented artist and student from Rotherglen, Kailey Moulson was accepted into the Etobicoke School of the Arts where she majored in Contemporary Arts. At ESA she had the opportunity to continue with her intense passion for arts, where she claimed had been discovered and nurtured while attending Rotherglen School.
Read more
She has a lot of recognition in her chosen filed, receiving two Scholastic Art and Writing National Gold medals and four Silver medals; as well as participating in group shows including one at Albright Knox Gallery. She currently studies at the University of Waterloo, School of Architecture, Honours Co-Op program.
After taking a year off of studies due to a head injury, Kailey returned to creating art. During that time she worked with The Branch Out Foundation on a fundraiser called "Your Brain on Art", where artists partner with neuroscientists to create an art piece based on their research, that was subsequently auctioned for the charity.
At the present, Kailey is continuing in architecture with the hope to one day start her own sustainable design firm or to further explore neuro-architecture or product design. "I still think about my time at Rotherglen often and all of the meaningful relationships I had built there over my 10 years in the Rotherglen community and will be forever grateful for that."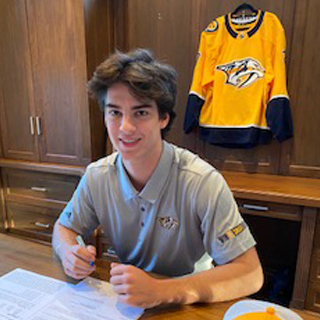 SPORTS
LUKE EVANGELISTA
Luke Evangelista graduated from Rotherglen in June 2016.  When he entered Saint Thomas Aquinas High School in September 2016, he played right wing for the Oakville Rangers AAA U15 team, with a dream to be a professional hockey player.
Read more
In April, 2018, Luke was drafted 14th overall to the London Knights of the Ontario Hockey League and later that spring he received an invite from Hockey Canada to play in their Hockey Canada U17 Development Camp. Luke represented Canada as a forward on Team Canada White at the 2018 U18 World Championships. In September, 2018, he moved to London and began his OHL career with the Knights while continuing his high school education at Blythe Academy. Luke graduated high school with Honours in 2020. This past October, 2020, Luke was drafted 42nd overall to the Nashville Predators of the National Hockey League. On November 8th, he signed a 3 year entry level contract with the Predators.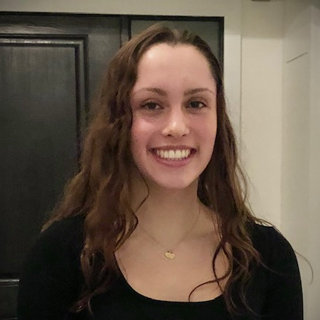 SPORTS
SARA MOULSON
Sara is currently in Grade 12 attending Iroquois Ridge High School in Oakville. At the beginning of high school, she quickly realized that she had to balance her academic studies with her individual passions and so had to make a decision to either continue with studying violin or competitive swimming. She chose swimming.
Read more
Sara quickly advanced to the senior group at Oakville Aquatic Club where she excelled. During her Grade 11 year she chose to move clubs to continue working with her current coach at the Markham Aquatic Club.  She trains 18 hours a week, a happy outcome of the pandemic, and has been awarded Ontario carding, Quest for Gold. She has also been invited to compete in the 2020 Olympic Swimming Trials scheduled for May 2021 in the 200m Backstroke. Sara is currently ranked18th in Canada. This fall she will be attending the University of British Columbia, swimming for UBC's varsity team, The Thunderbirds. "Rotherglen helped me grow as a person and I also developed strong friendships that I will carry with me the rest of my life."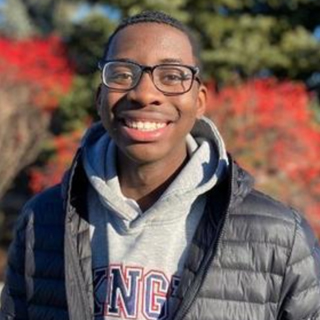 SPORTS
MYLES MCBEAN
Since graduating from Rotherglen, Myles has been doing well at Kings Christian Collegiate, and he has participated in different sports teams and clubs such as volleyball, baseball, and student ambassadors.
Read more
From his experience at Rotherglen, he has learned good study, work, and leadership habits which have allowed him to excel in his early years of high school. His passion for music has also continued throughout his high school years while playing the piano and cello.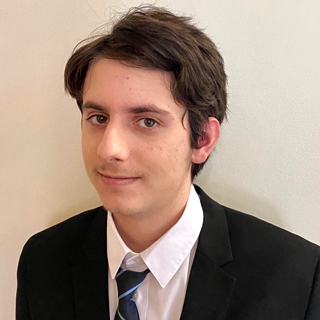 HEALTH & SCIENCE
ANDREW GANEA
Andy Ganea graduated from Rotherglen Meadowvale Elementary School in June 2018 with the Rotherglen Award for Academic Achievement. Currently, he is attending the Woodlands Secondary School and seeks to graduate in June 2022. After graduating from high school, he would plan to pursue a degree in health sciences, ultimately leading to a career in neuroscience.
Read more
Since graduating Rotherglen, Andy has participated in numerous math contests and has won the honour roll on multiple University of Waterloo math contests. He has also continued to pursue the RCM Piano Program, through which he has attained the Level 10 Piano Certificate. Before the COVID-19 pandemic, Andy volunteered at Extendicare Long Term Care centre as a piano performer with acclaimed results from the residents, staff, and visitors. He also currently works as a Teacher Assistant at Spirit of Math Schools, where he runs the Learn and Share program.
Andy's hobbies since graduating from Rotherglen are studying music and music theory, computer programming and computer technology, business management, and game emulation. He has participated with his colleagues in a hackathon hosted by Stream Syndicate in August of 2020, where he has built a website to help combat the environmental downsides of COVID-19. Andy is also an active participant of the Woodlands Debate Club, where he has won multiple practice rounds during the club meetings and has participated in the Woodlands In-House Debate Tournament. Andy plays the clarinet and the oboe in the Woodlands Senior Concert Band, and he has performed at multiple concerts.
Andy can be reached via his email, andrewganea@gmail.com, or on LinkedIn.
​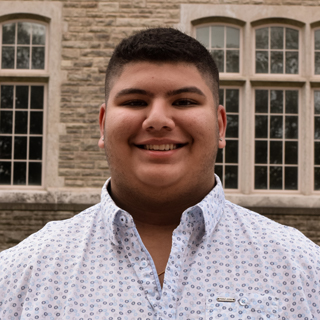 HEALTH & SCIENCE
RONAK PANCHMATIA
Ronak Panchmatia is a proud Rotherglen Alumni. "The foundation I built at Rotherglen was unmatched and put me ahead of the pack upon entering high school." In high school, he was the head of the sports column on the school paper, a Link Crew Leader, a Student Voice member, and an executive on Student Council.
Read more
This led to his acceptance into Western University for Health Sciences. He was elected 2nd Year Ambassador on the Faculty of Health Sciences Student Council (FHSSC) and is Vice President of Client Relations for Western Management Consulting Club (WMC). "Both opportunities were only made possible because of the excellent foundation I built at Rotherglen." At WMC, his role is to recruit companies for the pro-bono consulting program that gives students a hands-on consulting experience. "We were able to act this year and recruit black-owned and frontline businesses to help drive the Black Lives Matter movement and show our support for healthcare workers during the COVID-19 Pandemic."
Ronak remained involved with Rotherglen School long after his departure. He was the Defensive Coordinator for three seasons and Defensive Head Coach for 1 season for Rotherglen's Flag Football Team. "We won multiple championships and had a fantastic time doing it. It truly allowed me to develop as a leader and a mentor to others. This coaching position allowed me to pursue coaching further for Perth Hall Flag Football and potentially a second position at another organization at Western."
In the future, Ronak has aspirations of completing his Honours Specialization in Health Sciences, followed by a Pharmacy degree, and later in life, to pursue another passion of his in teaching High School Chemistry.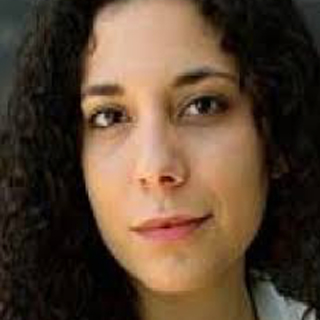 HEALTH & SCIENCE
AYSHA ABDEL-AZIZ
After graduating from Rotherglen School in 2004, Aysha continued her high school education in Oakville before attending the University of Toronto in 2009. As a second year undergrad in the Physics department, Aysha was chosen to attend CERN – as part of Woodsworth College's Science Abroad program.
Read more
While working with her professors, Aysha was part of a team seeking to improve the function of the particle detectors. As a PhD student, Aysha attended the Perimeter Institute. Where she studied the role of entanglement entropy in gauge/gravity duality.
PROJECT BOARD +
JOB OPPORTUNITIES
SUMMER CAMP INSTRUCTORS
Rotherglen School in Oakville and Mississauga is seeking Summer Camp Instructors to work with and supervise our campers in Summer 2021!
For more information contact download the job description pdf here.
WE REMEMBER
Click to read more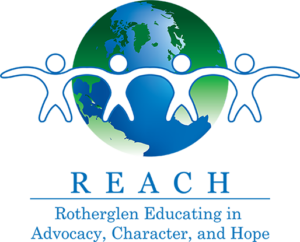 © 2021 The R.E.A.C.H. Foundation (Rotherglen Educating in Advocacy, Character, and Hope) | All Rights Reserved
2050 Neyagawa Blvd., Oakville, ON L6H 6R2  |  905-849-1897 ext. 1258  |  info@reachlegacy.com